"
Biarlah manusia lain tidak mempercayai kebolehan anda, janji anda yakin pada diri anda, itu lebih memadai. "
Assalamualaikum.. nampak tak kata-kata motivasi di atas. Sangat bermotivasi, menyuntik semangat dalam diri yang membacanya.
Tapi hari ini, i'm not going to tell you about the handsome blogger, En.Hami.. sure dah ramai yang kenal.... But today, i wanna share my experience cycling in USM.
Sepanjang satu semester ada kat sini, baru 2 kali pinjam basikal dan kayuh keliling USM.
First time, ramai... Second time, pergi sorang.. But,
seriously, ramai lagi yang cycling tuh.. So,rasa best....
tak
First time cyling, I found out that best kalau ambil-ambil gambar... dan tak rugi bawak kamera letak dalam poket yang kecik tuh. Don't worry just a normal compact digital camera.
So, second time cycling. Ada 5 tujuan.
1. nak cycling.hehehe..bersukan la konon...
2. nak release tensyen, baru lepas exam...
3. nak ambil gambar banyak-banyak..!
4. nak pusing-pusing USM. (kalau boleh nak cari muzium. dah satu semester kat sini tak pernah nampak muzium, padahal dulu Form 2 penah sampai, rombongan sekolah.. )
5. Nak dekat dengan nature. yelah.. USM kan universitidalam taman. memang banyak hijau-hijau... eh, bukan hijau bendera bulan.. i mean, nature.. :)
Nih hasil cycling in USM....
let's go cycling... by the that's not me.. randomly snap.. ;)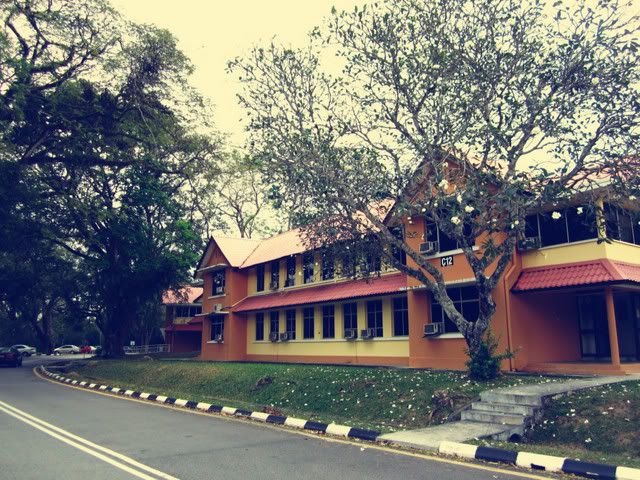 jangan tanya nih bangunan apa... i don't know. first time jumpa.. :P
sesat...!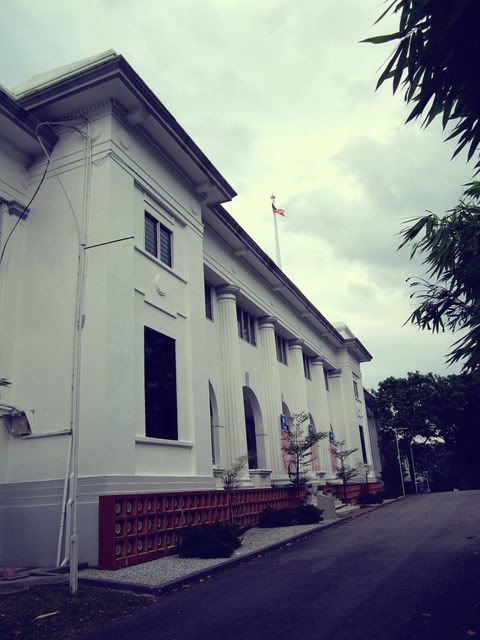 jumpa muzium....! tak sia-sia sesat. jauh kayuh nak sampai sini,
kayuh ikut sedap kaki. yakin.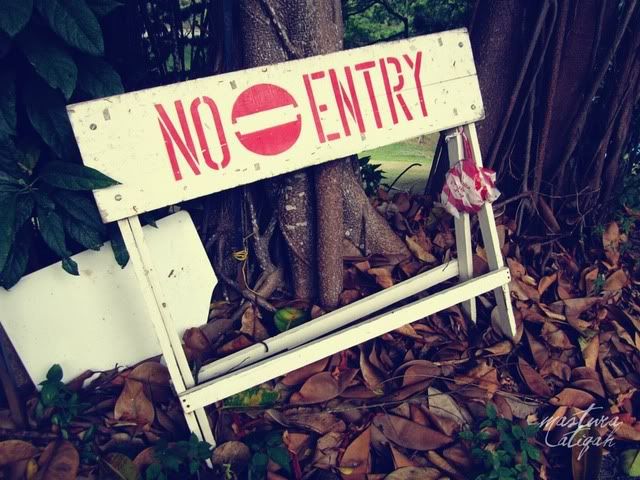 no entry... kawasan puaka.
no, i'm just kidding. tak taw la puaka ke tak. Nak tawu kena panggil Uncle Seekers.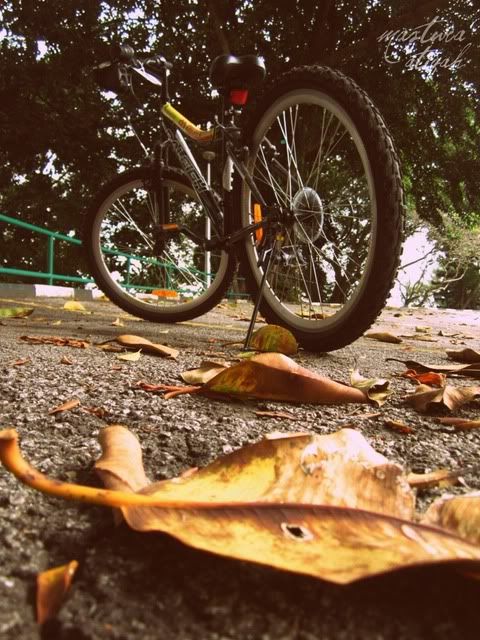 kuda tungganganku..... no.20. seriyes.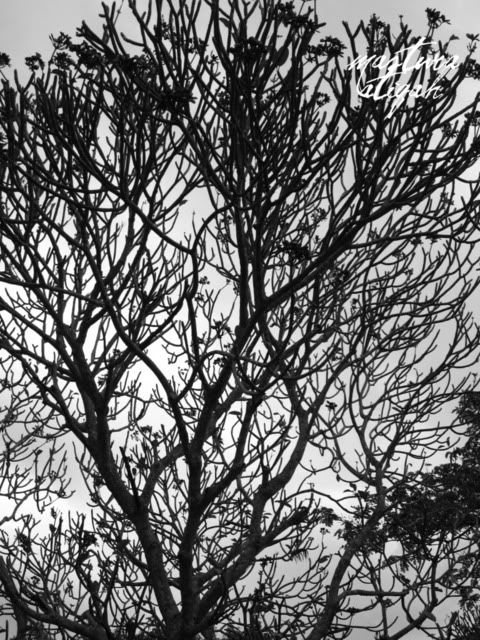 Black and white. i love this tree. banyak kat dalam USM.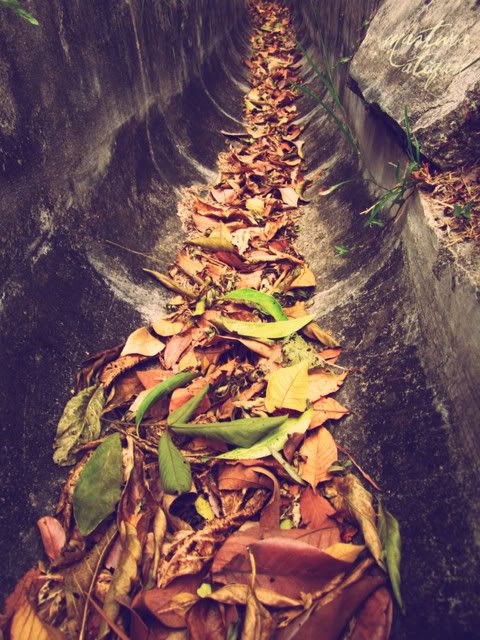 drainage system. for water or leaves. confius. a bit. :p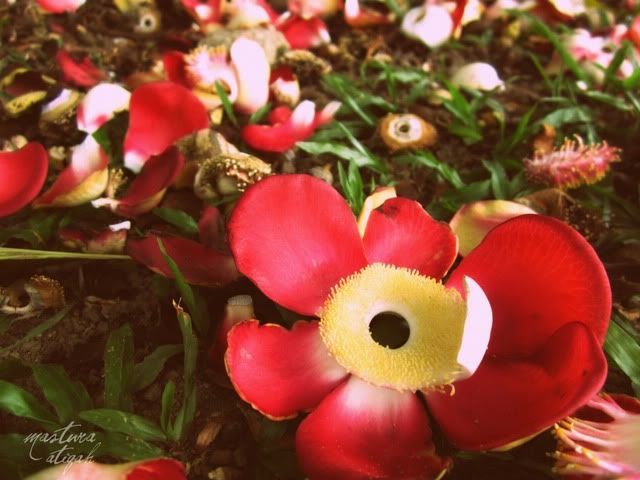 super like this..!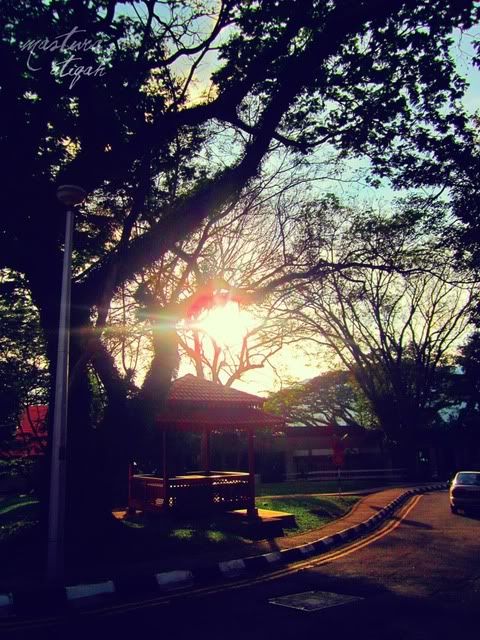 ini masa first time cycling. :)
Ok, rasanya itu je... USM cantik,kan? :) Cantik dengan hijau-hijau semula jadi dan alam binaan.
Ciptaan Allah dan teknologi manusia.
Kedua-duanya dari Allah. Milik Allah.
Saya dan anda juga milik Allah.
:)
Assalamualaikum.
---
mastura atiqah dah habes membebel.. thanks sudi baca. :)
---