assalamualaikum...
sihat kah anda hari nih? mas sihat ja..
hope all of you out there in pink of health also..
(macam ayat buat surat English masa form 3..he3)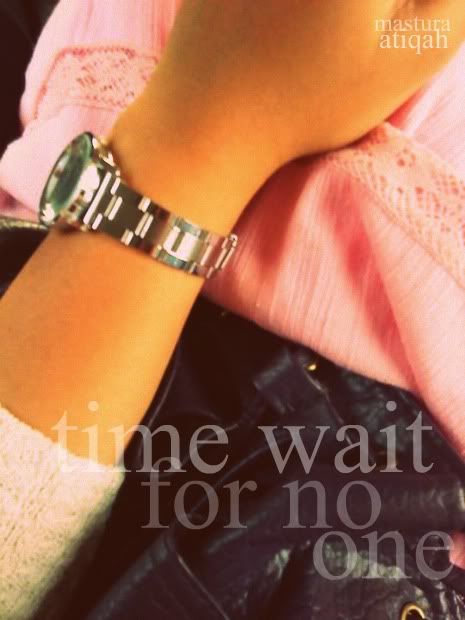 yes, time wait for no one..
masa yang lepas dah tak boleh berpatah balik...
sekarang dah hampir sebulan, menganggur kat rumah..
what can i do..?
dah apply tak dapat-dapat pun..
nak keluar mencari, agak susah..
so, duduk je lah kat rumah..
but, duduk kat rumah pun, not bad..
ada jugak bisness yang jalan.. :)
bunyi macam bagus ja business, but actually just a small business..
sekarang tengah plan untuk buat preparation untuk the cooming soon business...
oh ya, anyway..
all of readers out there,
please.,please,please..
pray for me..
to get into the best way of my life path that Allah had decided for me..
i do really want to pursue my study..
either in Law or Architecture...
thanks..
that's all from me..
papai..
:)
---
mastura atiqah dah habes membebel.. thanks sudi baca. :)
---